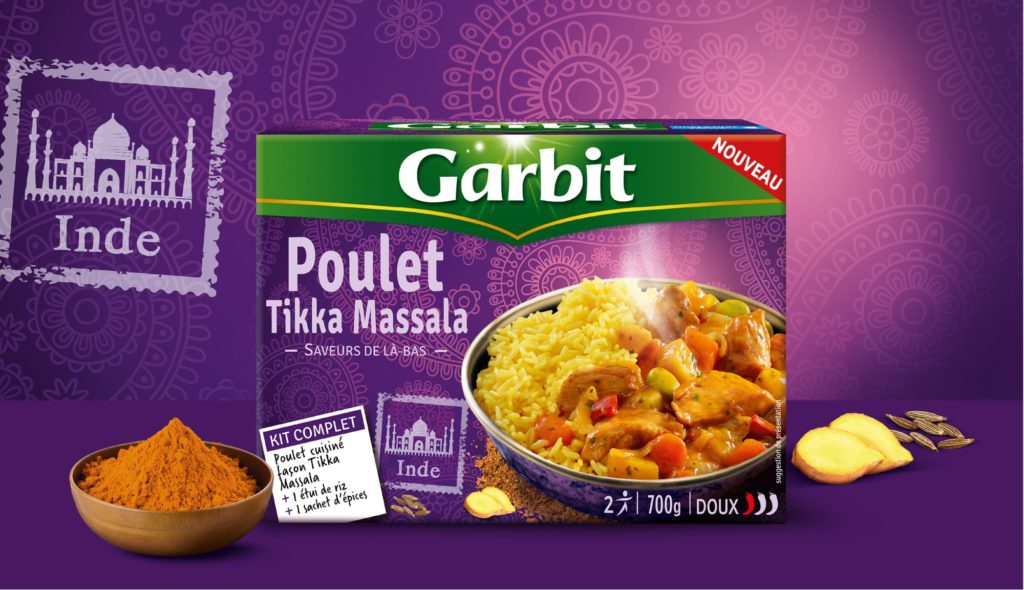 To counterbalance market trends, Garbit wishes to expand its offer by launching a new range of ready meals in KITS on the theme of "Flavours of the World". A wide range of exotic dishes from across the planet.
Promote the new premium range based on a distinctive travel concept unique to Garbit and inspiring for consumers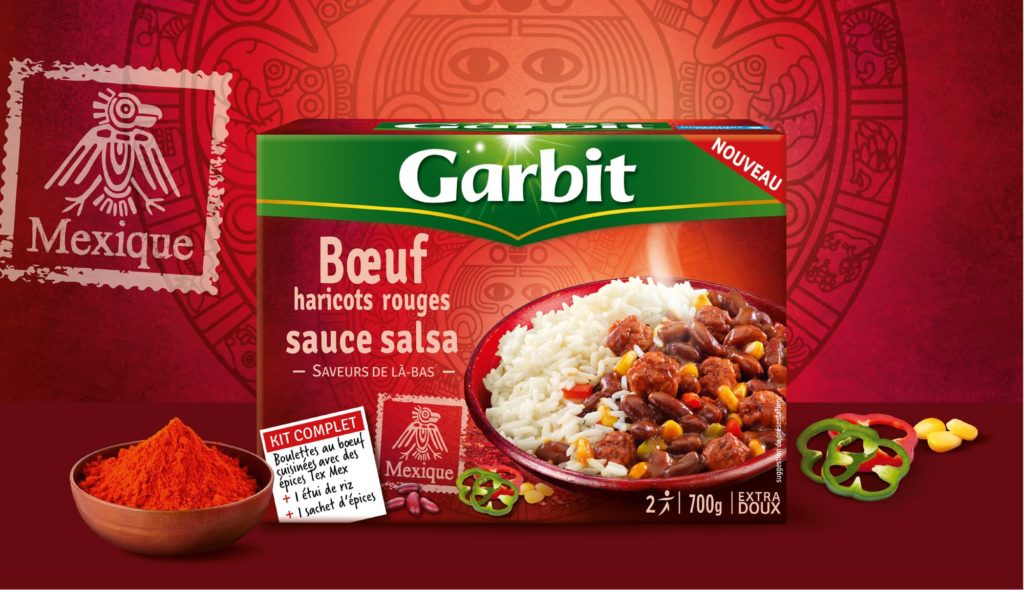 _ Develop an overarching packaging structure for this new offer to coexist with other brand structures.
_ Create graphic guidelines specific to each recipe that highlights a new take on exoticism.
_ Capitalize on what makes Garbit stand out, i.e. flavours and spices, to determine a specific colour code for each recipe.