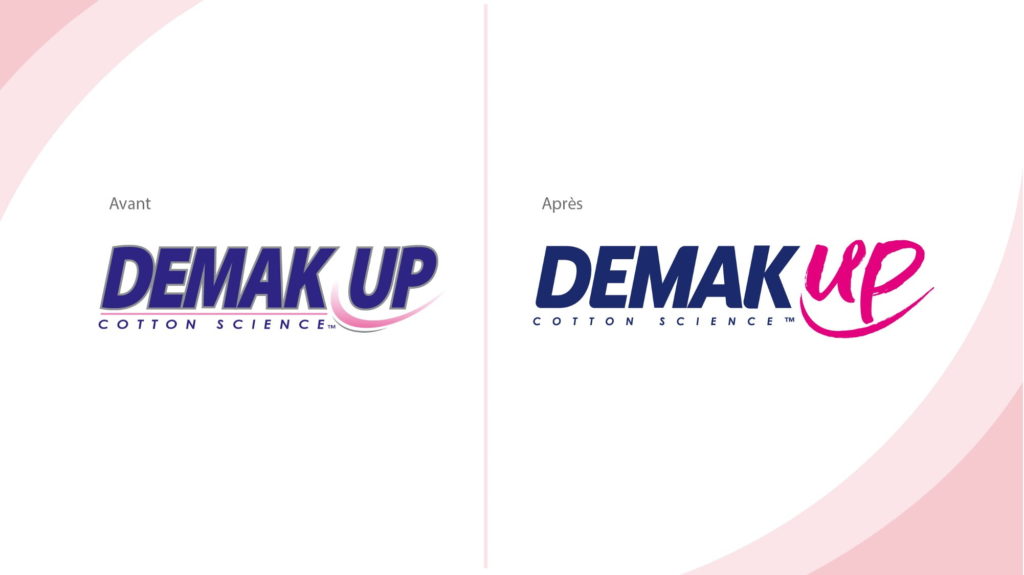 Demak'Up, the cotton expert, is the market leader in its category. Recognised for its expertise, the brand was keen to add an emotional touch to its brand universe by positioning itself in the skincare and beauty segment. As part of the rebranding, SUB was briefed to rework the brand's overall graphic identity.
To position the brand in a more emotional, feminine beauty universe while retaining its cotton expertise.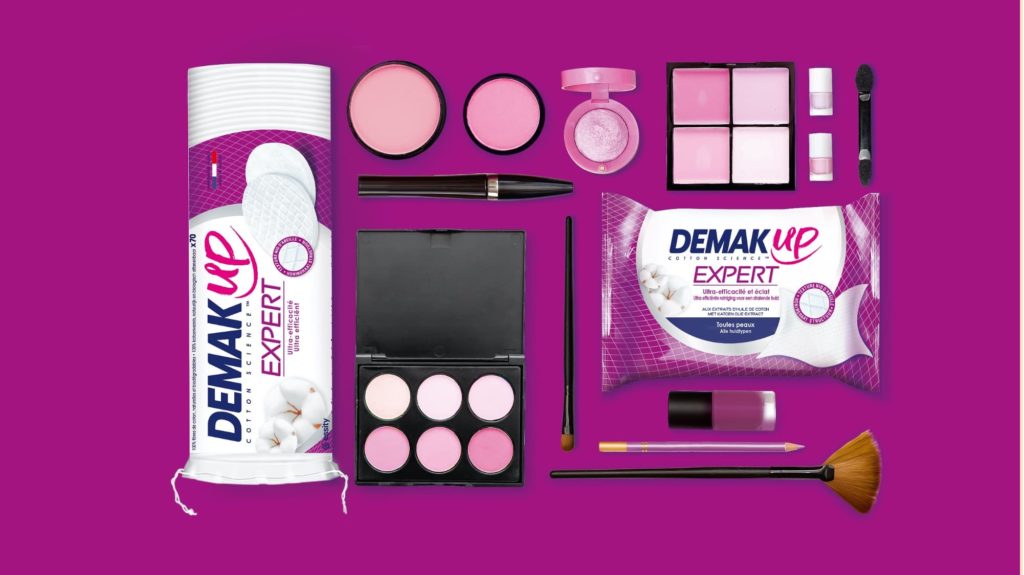 _ Develop a new logo and a new, more feminine and contemporary brand narrative. The new identity has a more 'up close and personal' feel, with the "Up" in a handwritten font as if written in lipstick.
_ Develop a strong brand-wide structure based on the symbol of the curve to highlight the iconic shape of Demak'Up cotton pads and lend a touch of softness.
_ Design a more natural, sensory-oriented graphic universe reflecting the product benefits to make the product lines more distinguishable from each other.