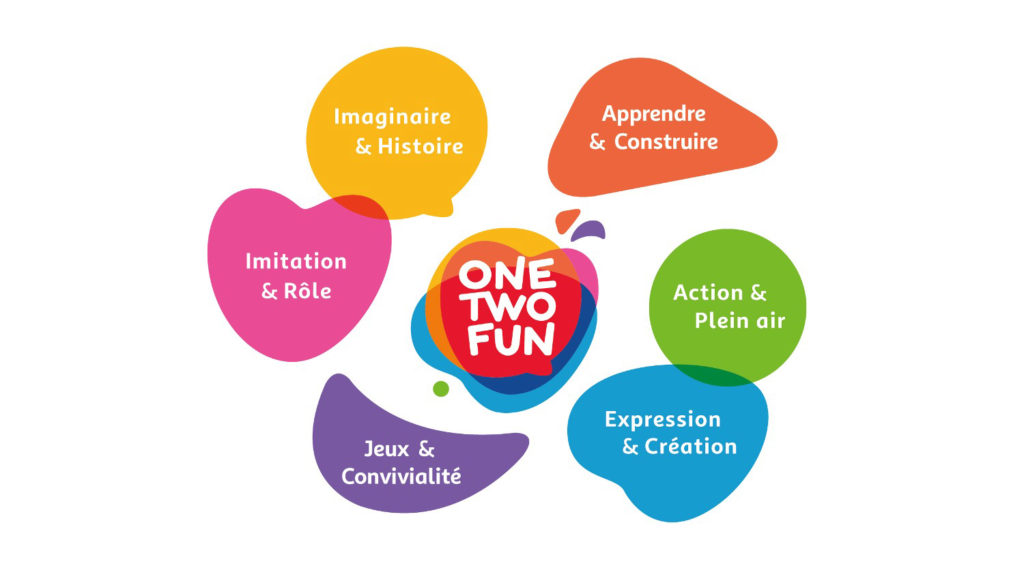 The underperformance of the two sub-brands representing its toy offering convinced Auchan to alter its strategy and develop a single own-brand that's appealing, recognisable, value-driven and reassuring for its dual target: adults and children.
_ Reflect the "Play to grow" brand positioning.
_ Create an overarching branding system flexible enough to apply to each segment.
_ Segment the offer to provide consumers with benchmarks in order to navigate the range and make choices.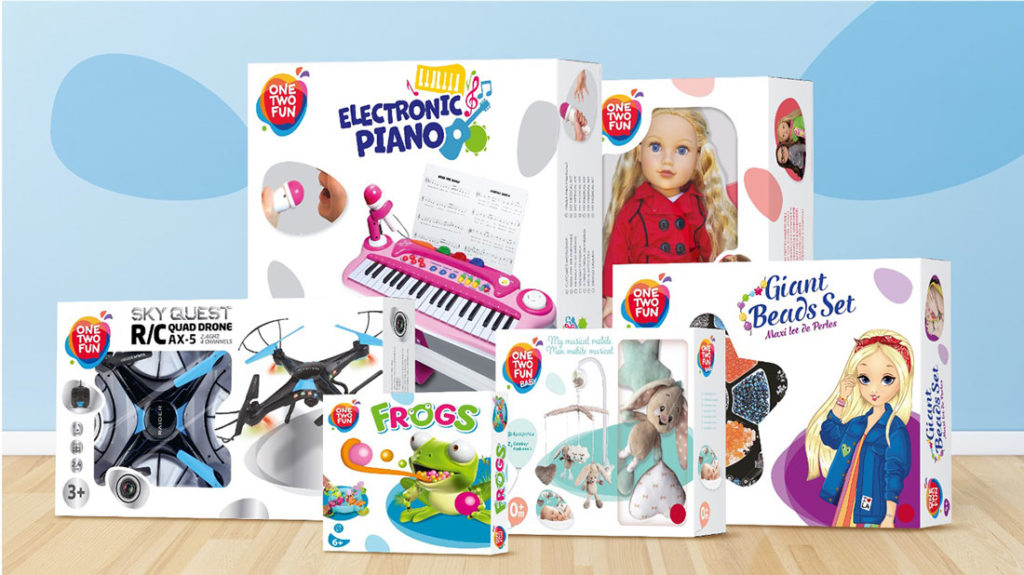 _ Develop a permanent and protean overarching brand identity to illustrate the "evolving" concept: 6 colourful interwoven shapes to express the complementarity of toy segments and families that meet child development needs.
_ Develop a flexible and segmented branding system by capitalising on the creation of pictograms and colours specific to each family.
_ Create an overarching packaging concept using the branding components developed in order to highlight the playability of products on the pack.
_ Create an identity for each sub-brand to strengthen the clarity and universe of each product.