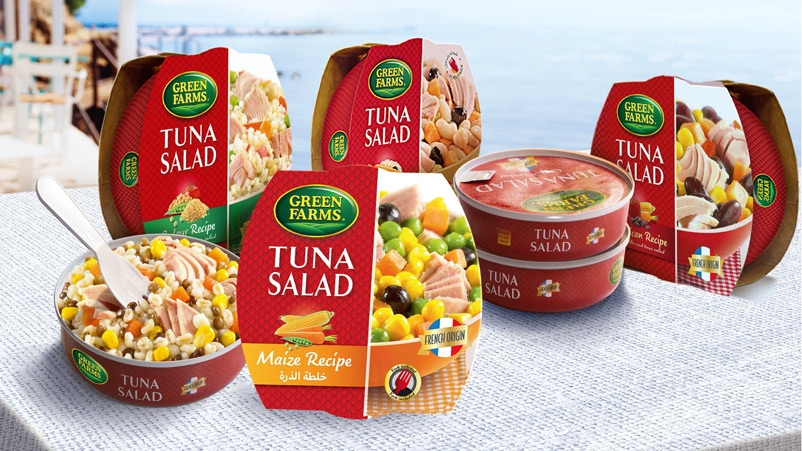 OKAM, a major food distributor in Saudi Arabia, has decided to increase the presence of its own "Green Farms" brand on the local market. This growth will be achieved by repositioning existing ranges and launching new categories.
Create a powerful brand story with no overall cross-cutting graphic identity in order to adhere to the respective design cues for each category.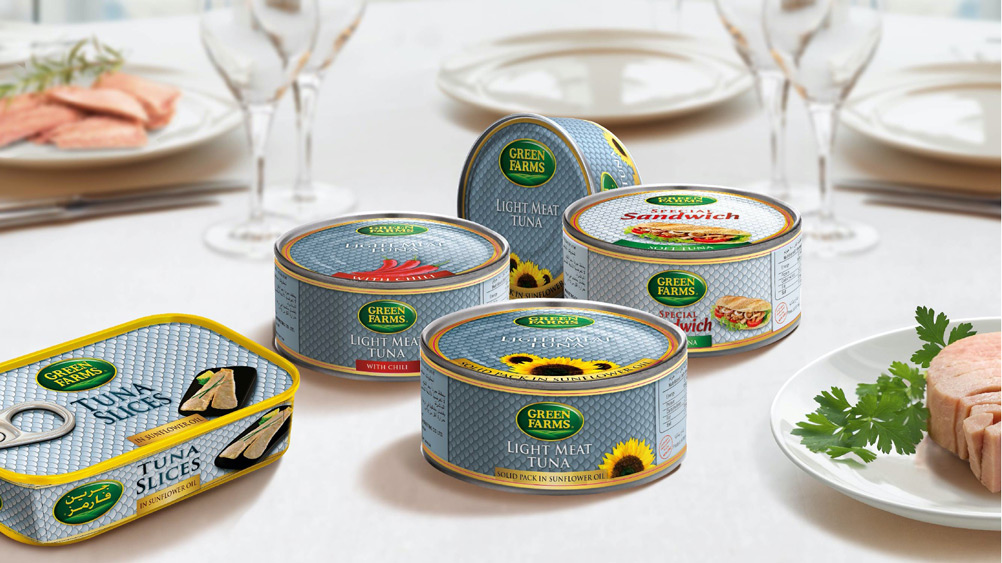 Impose premium positioning across all categories and capitalise on the geographical origin of the products to make the point that Green Farms is the brand that brings its consumers the best, by selecting from the finest sources: tomatoes from Italy, olives from Spain, etc.