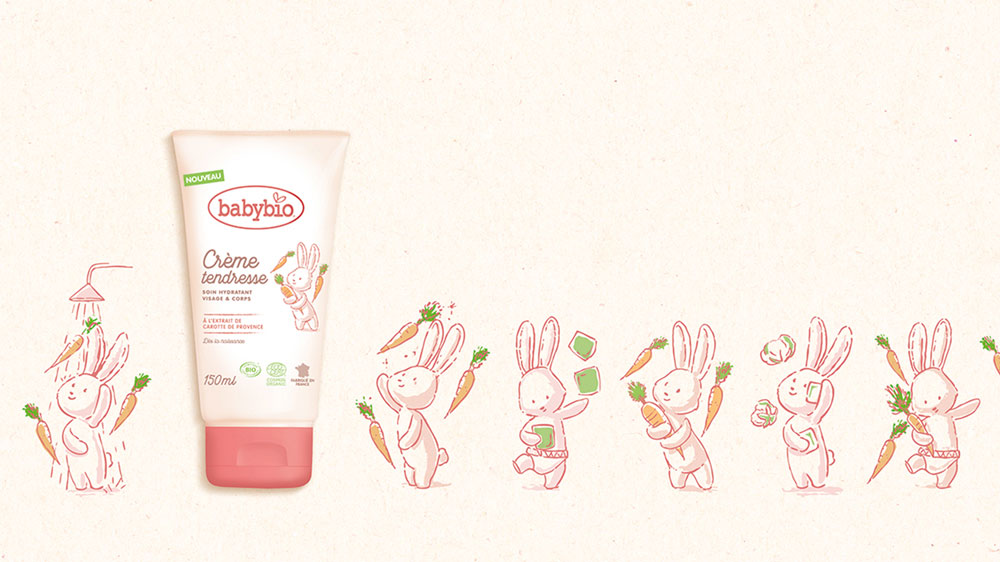 A fresh shampoo with a natural scent, a soft and velvety massage oil… Quality products, 100% organic and French, made with the finest carrots from Provence and apricots from Roussillon.
Thanks to Babybio, you can enjoy the authenticity of nature without leaving home, and without compromise.
_ Legitimise Babybio's entry into a range of cosmetic care products for children.
_ Clearly state the organic status and origin of the ingredients.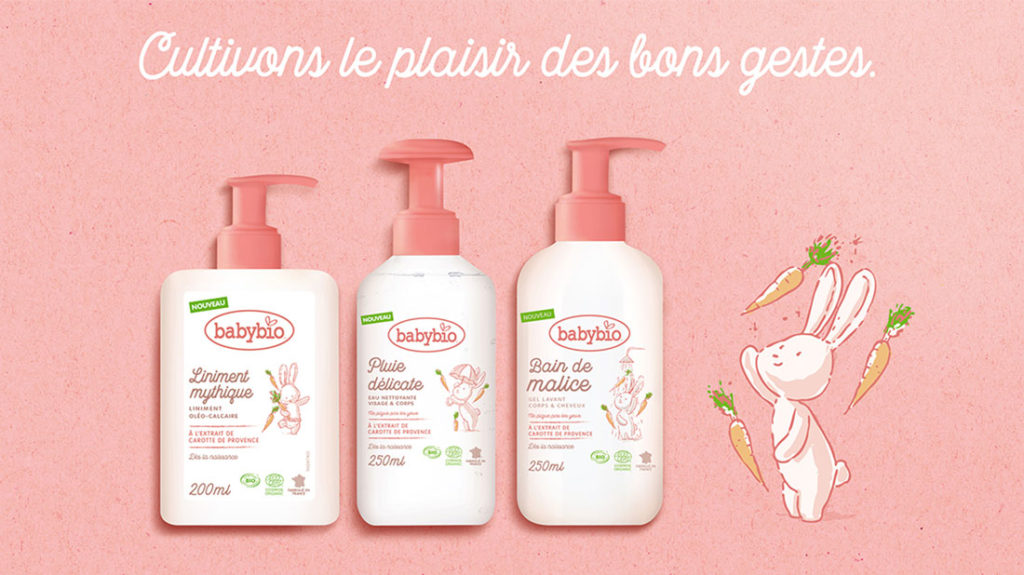 _Use the updated, scripted mascot for an emotive response to the skilled production of high-quality ingredients, and promote the organic aspects.
_ Combine codes from the cosmetics category with our brand assets to benefit from the brand's aura.