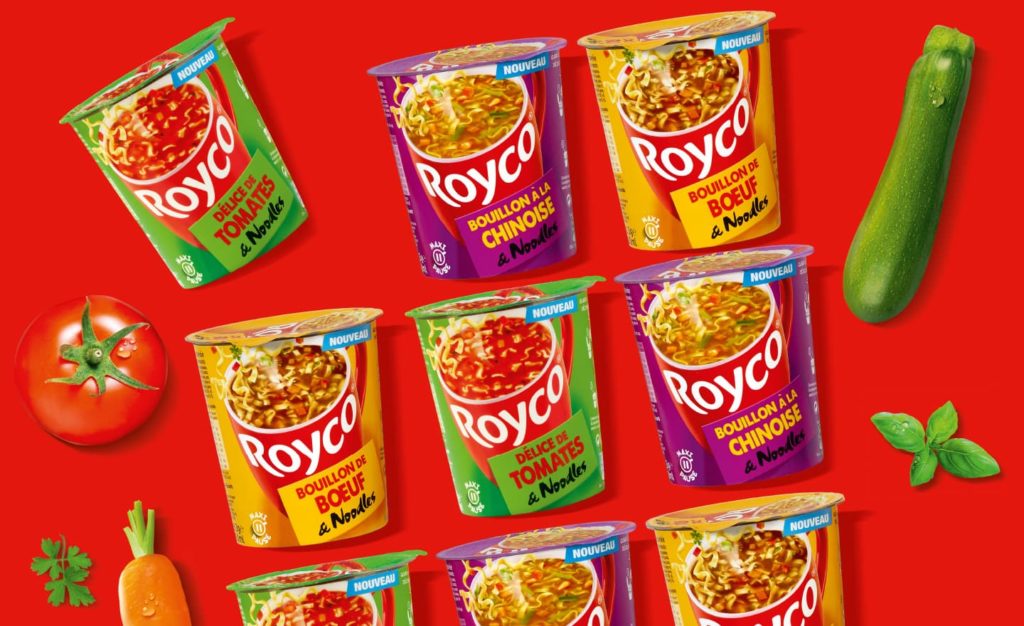 Continental Foods group is currently active in the dry soup market in five countries, with a range of brands and different identities. This includes Royco in France. The company wants to reinforce its position and image as a market leader.
How to reinforce Continental Foods' idea of the "soup break" for all of its instant-soup brands across the European market ?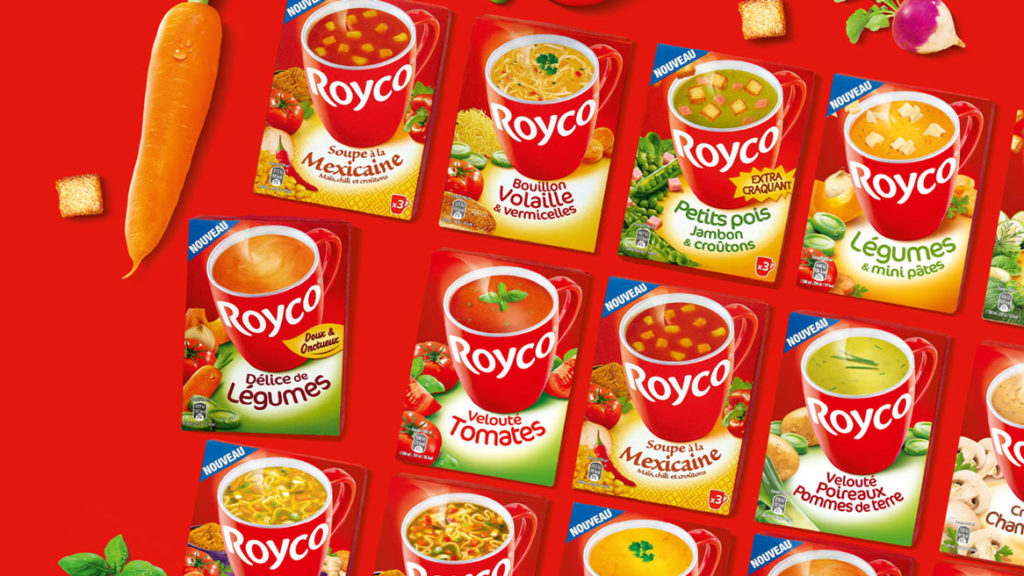 _ Develop an authentic brand language by creating symbols for "soup breaks" and for soup to-go mugs.
_ Connecting an on-pack message using the advertising power of the mug as well as an exclusive colour that has a direct impact similar to other snacking brands.
_ The goal is to harmonize products across the European market while respecting individual brands and local customs.