In order to counter the downward trend of sales and the "industrial" image of soups, leading soup brand LIEBIG wanted to offer a new range using exclusively French vegetables. The soups come in an innovative clear plastic bottle which is compact and can be entirely recycled!
To breathe new life into the category, the brand needed to find real added value to retain its consumers, attract new ones, and reassure people about ready-made soups.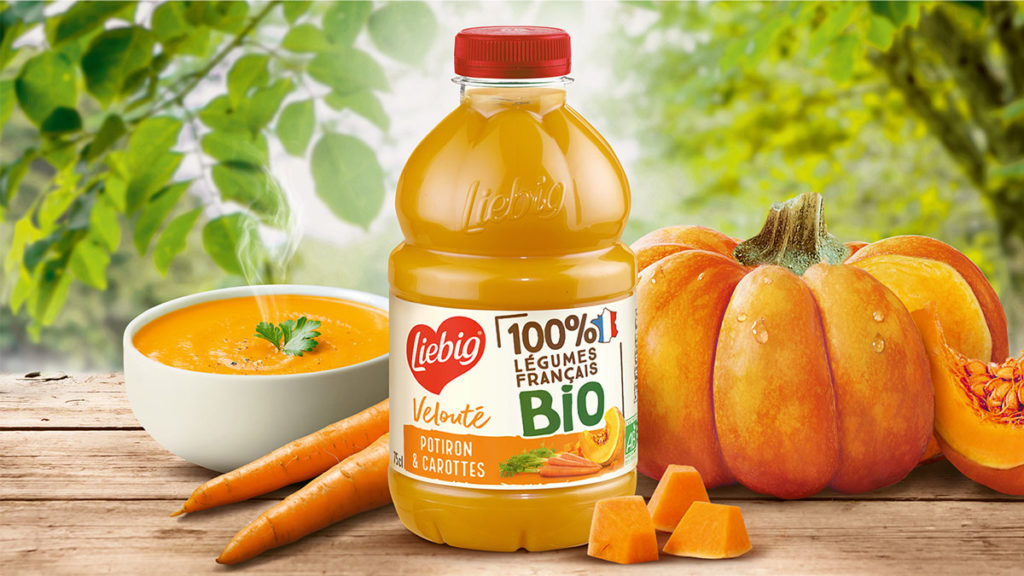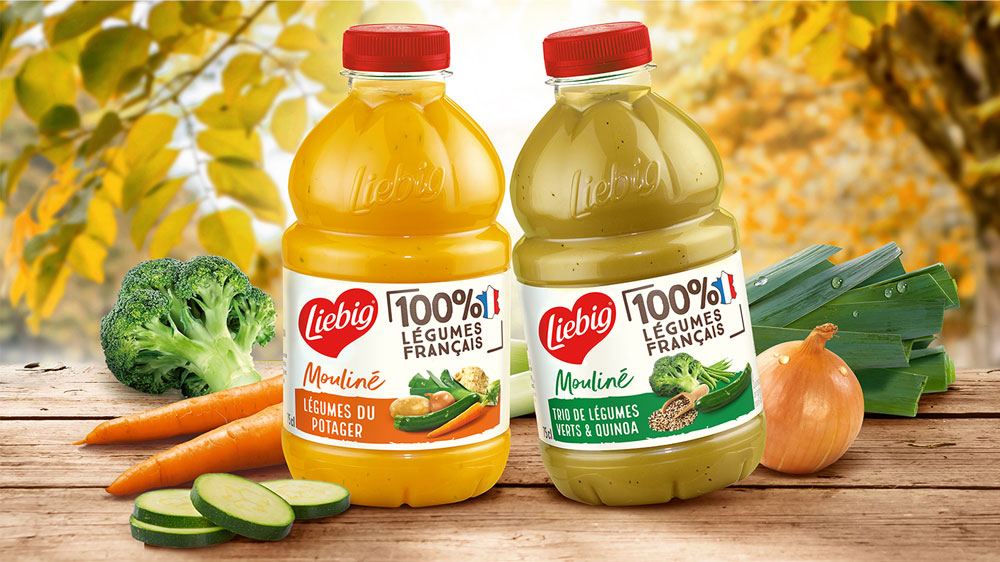 How can we add value to this new offering and claim superior quality compared to market rivals?
How can we promote our points of differentiation and ensure the product is understood among consumers?
_ Make it a major new and breakthrough brand by creating a 100% French vegetable stamp, which is almost like a sub-brand.
_ Kraft evokes nature and proximity, and highlights the selected ingredients.
_ The ingredients are promoted by key visuals which have replaced the traditional bowl of soup. The product can be seen immediately through the clear bottle.
_An original individual size which differs from other cartons of soup in the aisle.