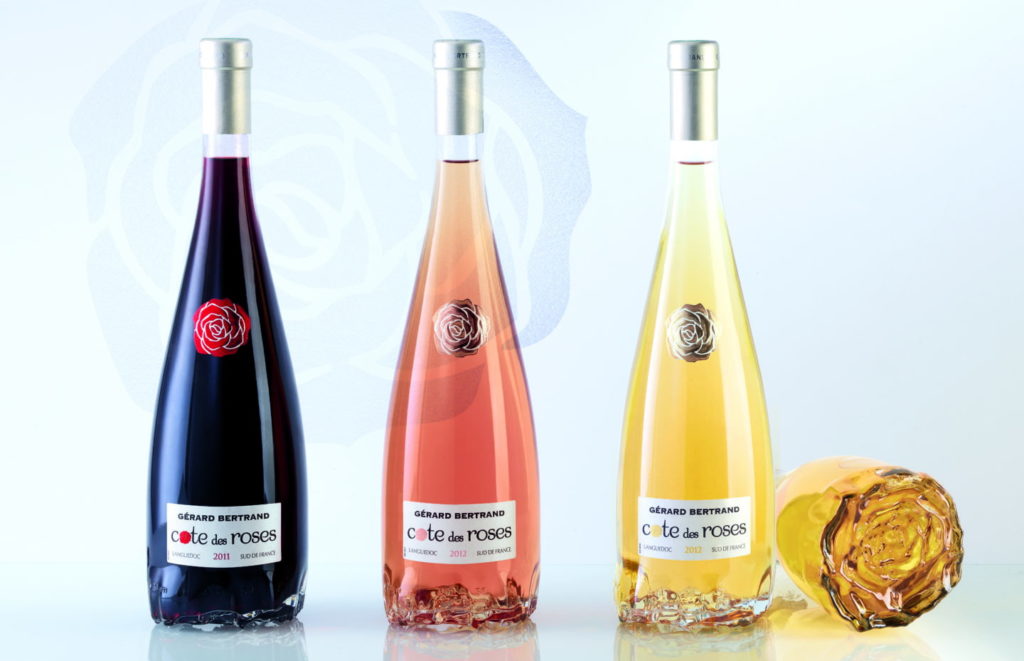 After developing the "Say it with" range – based on the concept of taking a bouquet of bottles to a friend's house instead of a bouquet of flowers or a bottle – Gérard Bertrand has pushed the concept further by developing a rose-shaped bottle.
Create the brand, its name and its surrounding environment on the basis of the specific character of the bottle.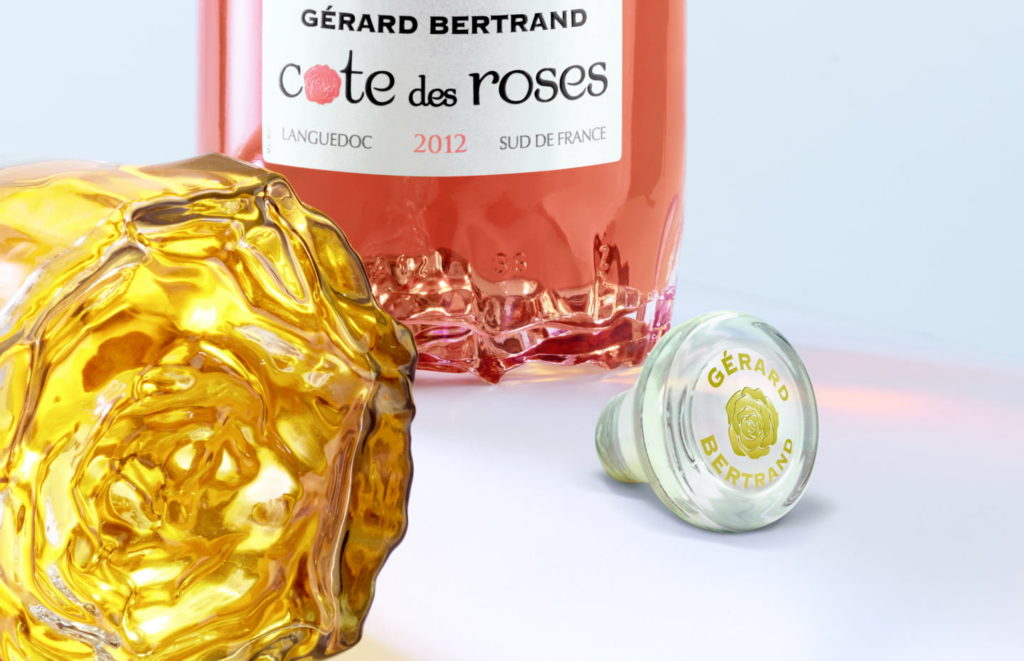 _ Capitalise on the rose in the brand name and identity.
_ Provide reassurance on the gourmet qualities of the product using the term "Côte des"
_ Create the "key visual" for the bottle bouquet highlighting the specific shape of the bottle and the 3 wine colours, allowing the creation of a 6-bottle pack with white, red and rosé wine: an innovation in supermarkets.