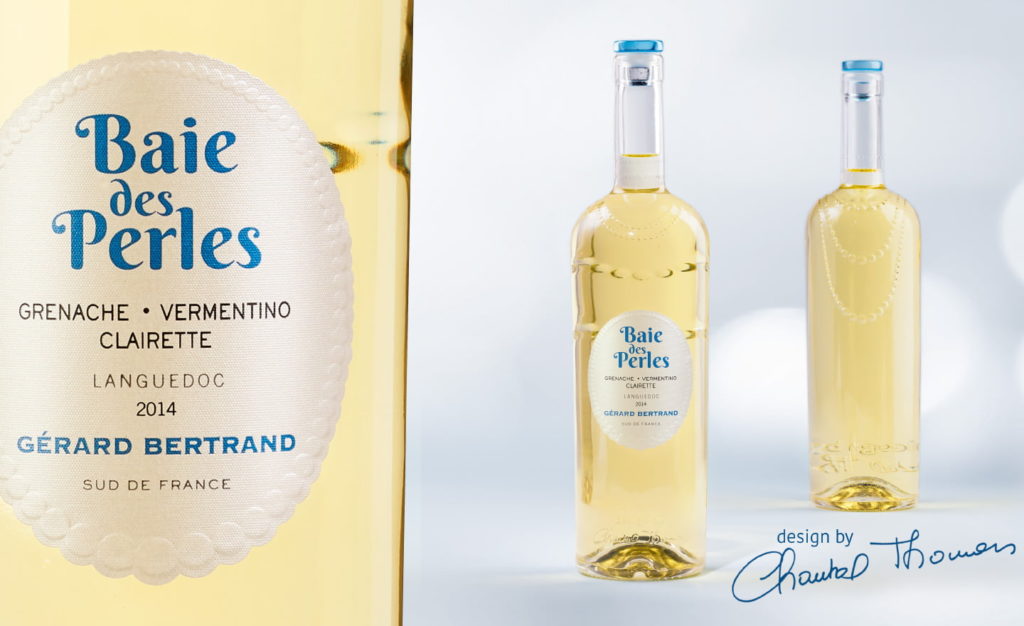 The glass maker Verallia has entrusted fashion designer Chantal Thomass with designing a line of bottles and carafes. Gérard Bertrand, having discovered the Pearl bottle design, is adopting the design for his new Baie des Perles white wine.
How to create a label that respects the work of Chantal Thomass as well as the history of the Baie des Perles, from the Thau lagoon all the way to Leucate, in the South of France ?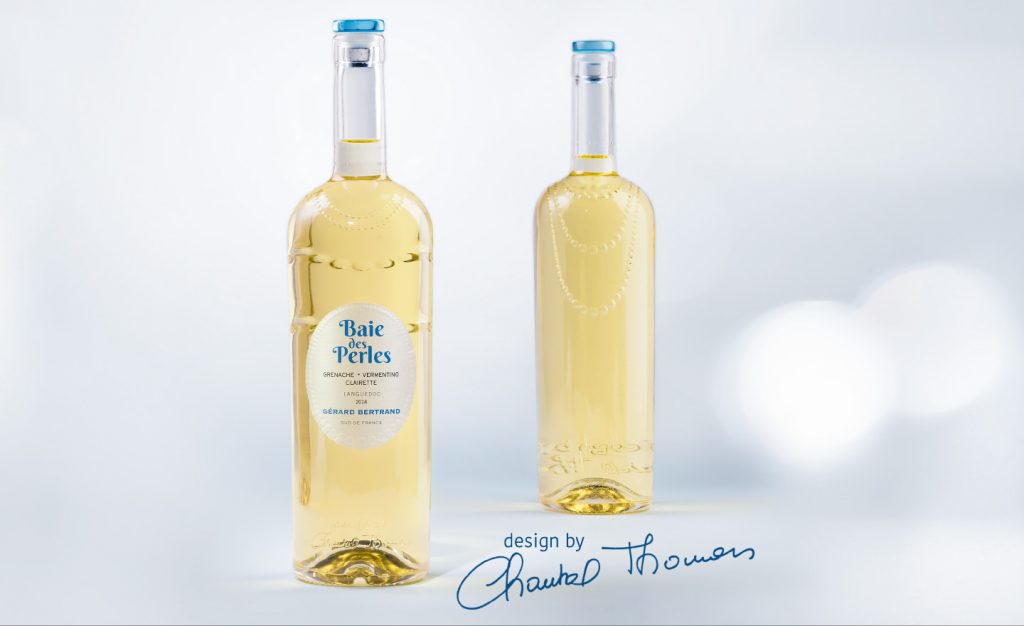 _ Recreate the pearl necklace motif on the label to recall the oysters from the Thau lagoon, a perfect accompaniment to white wine.
_ Use the cork's blue colour scheme to echo the brand's connection to the sea.
_ Recommend a pearly style of paper to evoke the refined brilliance of pearls as well as the aromas of white wine.