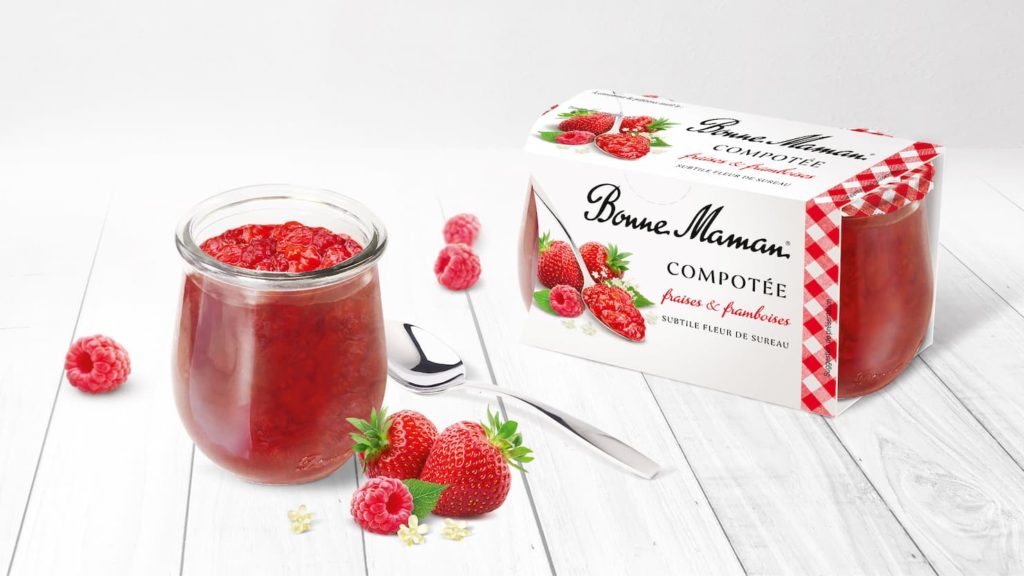 With a strong presence in the ultra-fresh department, Bonne Maman now wishes to offer a unique, gourmet and ultra-quality offer: fruit compotes. New recipes to highlight a combination of fruit and sweetness with an original floral note, for example. Reflects the brand's desire to provide an increasingly comprehensive offer within the department in order to become France's preferred gourmet brand.
_ Promote the brand and its expertise with this new offer.
_ Highlight the distinctive qualities of these new products.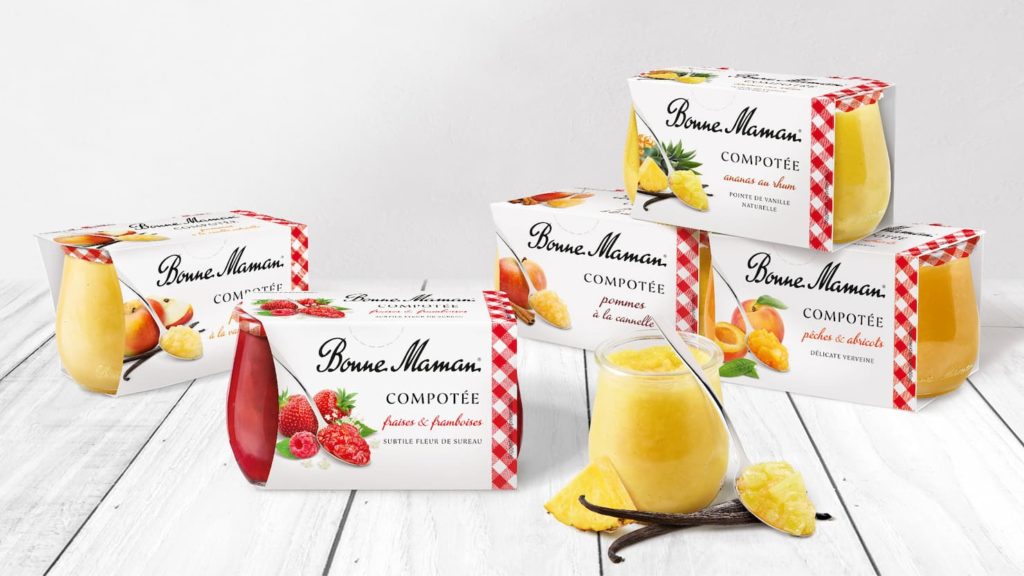 _ Create streamlined, chic packaging to highlight the ingredients and unique texture of the product
_ Highlight the care and subtle touch of Bonne Maman's recipes through subtle, visual elements.